Robert Venosa

Born in New York City in 1936, Venosa worked in advertising before devoting himself to painting. He studied with Mati Klarwein and Ernst Fuchs, before befriending Salvador Dali in Spain. Venosa was a charismatic leader and teacher in the Art Visionary movement and his mystical paintings possess a rare depth and richness of color. Venosa passed away in 2011.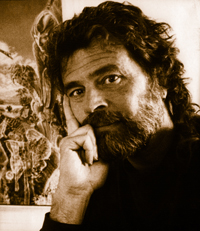 "Dali is pleased to see spiritual madness painted with such fine technique." -Salvador Dali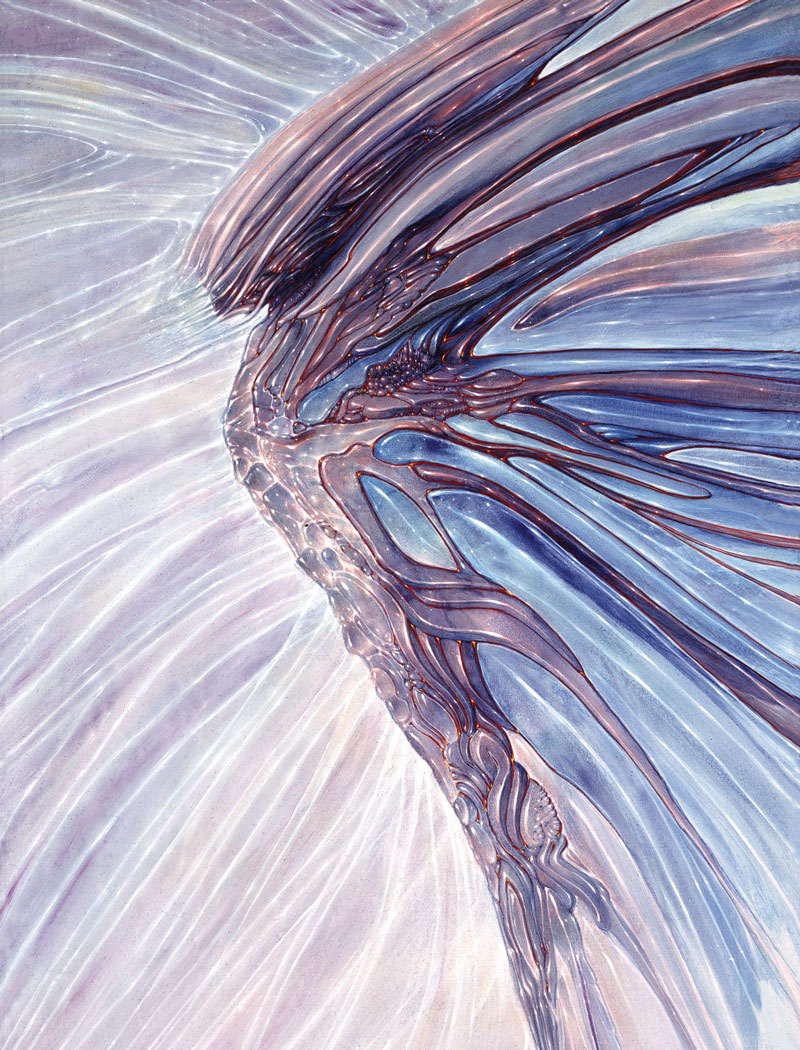 Sebastian Kruger

Sebastian Kruger was born in Hamelin, German in 1963. After studying art at Braunschweig University, Kruger began a career ilustrating magazines and album covers. Kruger eventually moved on to painting full time, and his array of portraits of the famous are collected throughout the world. Kruger began with a sort of surreal twist to his subjects, but lately has moved to to work in a more hyper-realist mode in large format.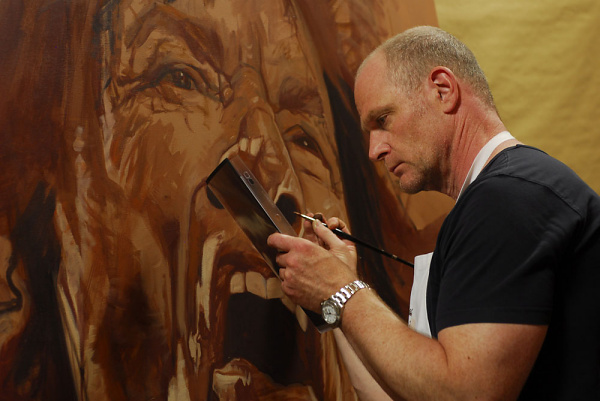 Morpheus was the first to publish Sebastian Kruger's art books in the United States (STARS and (STONES BY KRUGER), and also the first to exhibit his works here.
Viktor Safonkin

"I was born on 22 August 1967 at Saransk, the small capital of autonomous Mordovia. I enjoyed drawing, as all children do. Understanding my surroundings was still far away, but there were smells and feelings, huge rats and headaches. It was another life strongly influenced by nature. I had been watching and examining for a long, long time, before all of this shaped itself, after many years, into conviction and painting. 1990 was not only the year of sun eruptions, but also of my brain. My heart confessed to me and opened the gate of creativity. I crossed it forever, without looking back, with no doubt, lost for shadow and disbelief!" – Viktor Safonkin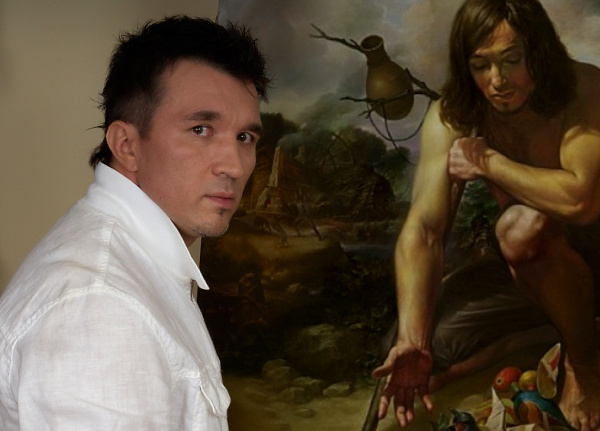 Viktor Safonkin was born August 22nd in Sarnask, the capital of the Russian Republic of Morodovia. Today he lives in Prague where he has his studio and gallery.
Safonkin's unique artwork has been exhibited the world over, in the U.S.A., Holland, Switzerland, Belgium, France, Austria and Germany. He is often a guest at many international Fantastic Art gatherings.
In his energetic, detailed and often at first glance, shocking artworks, Viktor Safonkin holds up a mirror, showing the viewer grotesque caricatures of themselves. With his dramatic artworks, Safonkin draws upon the background of his youth in the Soviet Union.

Victor Safonkin's work is self-described as Eurosurrealism.
Marc Fishman
   Marc Fishman was born in 1971, in the capital of Moldavia, Chisinau, which was then part of the Soviet Union. At the age of seven his family immigrated under refugee status to the United States.

Marc's work evokes echoes of the symbolists, of pre-Raphaelite and visionary art, with a love for Watts, Waterhouse, John Martin, Blake, and Dore, amongst many others.

His illustration work can be seen on the covers of fantasy novels from  Wizards of the Coast, Dragonlance, Forgotten Realms, Magic and others. He has worked as a concept designer for the motion picture Narnia and illustrated George RR Martin's Game of Thrones novels. His work has hung in galleries in NY, Paris, Brussels, Galerie Morpheus in Beverly Hills and a one man show at the Villa D'este hotel and spa on Lake Como, Italy.
Marc's careful use of color and detail bring out something intensely human from the supernatural. His introduction of the fantastic adds another dimension to the dialectic of reality that art tries to explore. Marc builds on a tradition that spans artistic expression and human history, a tradition as much of Blake as of Homer, of Delacroix and as much of JJR Tolkien.
Mario Parga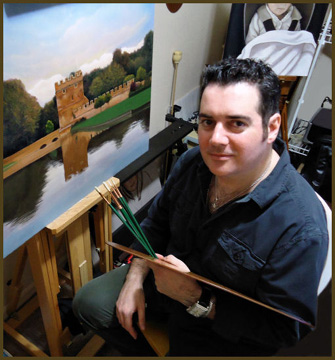 English artist Mario Parga is perhaps best known for his guitar music, yet since childhood has been equally at home with fine art.
Specializing in portraiture, figurative, landscapes and still lifes in the contemporary and classical realism styles, Mario has painted professionally for over twenty five years. Using only the highest quality archival materials, Mario prepares his canvases and canvas panels by hand with an initial layer of rabbit skin glue size followed by a double ground of two distinct earth colors mixed with lead primer. He then begins the drawing followed by an underpainting and subsequent layers of oil paint in the time honored tradition.
Throughout his painting career, Mario has painted numerous high profile portraits for private collections around the world, painted murals (including all the murals at Chingle Hall, England, built in 1260AD, as featured on a BBC documentary), exhibited with the Royal Institute of Oil Painters at the Pall Mall Galleries of London and had one of his Old Master copies (Bouguereau) auctioned by world renowned fine-art auctioneers Bonhams of London. His paintings have been featured on the American television network PBS, and he is a member of the International Guild of Realism. Parga is currently focusing on a series of surreal paintings.
 Christophe Vacher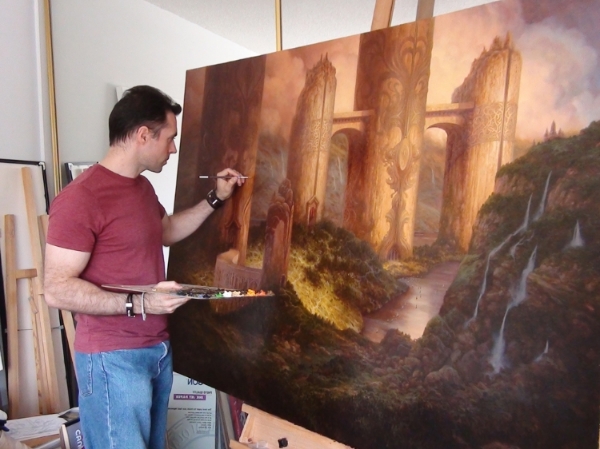 Christophe Vacher, born in France, is a two-time Emmy award winner for his art designs. Vacher worked with Disney for many years, and now paints whenever he has the time. His elegant landscapes and female forms are beautiful works of imaginary art. Vacher sites his tavels and his love of music as key inspirations. Vacher was influenced by the 19th Century Symbolists and comtemporary French Visionaries, as well as Zdzislaw Beksinski. Christophe Vacher paints in a mix of oils and acrylics. vacher exhibits in France and America. His first art book is, 'Shadows and Dreams'.

Gino Hasler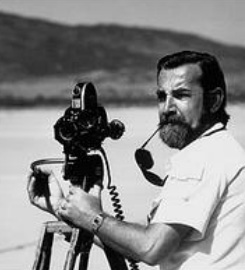 Born  in Prague Czechoslovakia (now Czech Republic) March 16, 1941.
Graduated from Film Academy of Music Arts in Prague (FAMU) in 1964.
Worked as a production assistant and  bit part actor.

In 1968 emigrated to West Germany. Lived in Frankfurt am Main and worked as a newsreel cameraman for Hessischer Rundfunk und Fernsehen.

In 1969 moved to the United States where he worked as a photographer and cinematographer. Later decided to make fine art and illustration, former longtime hobby, his career. Illustrated mostly medical and natural science books worldwide.
Wayne D. Barlowe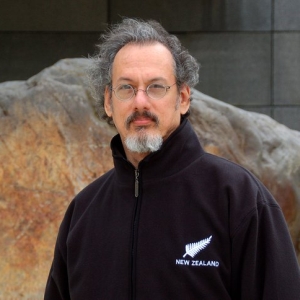 Born in the USA in 1958, Wayne Barlowe has been a leading science fiction/fantasy artist and conceptualist for many years. His works range in topics from science fiction to dinosaurs and his remarkable series, Barlowe's Inferno. Morpheus has published three major collections of Wayne Barlowe's art, THE ALIEN LIFE OF WAYNE BARLOWE, BARLOWE'S INFERNO, and BRUSHFIRE: ILLUMINATIONS FROM THE INFERNO. Barlowe has expanded his efforts into film design and has worked on Hellboy, Pacific Rim, and Avatar.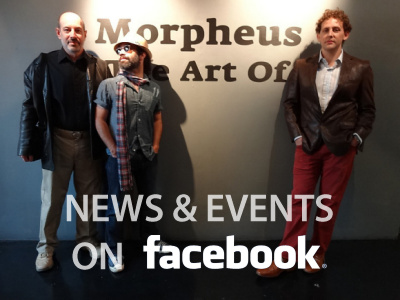 Visit our other sites: