Barlowe's Inferno Limited Edition in Leather
We have just a few of these rare, beautifully bound limited edition copies of BARLOWE'S INFERNO in original shrink wrap.
This is Wayne Barlowe's remarkable collection of dark fantasy paintings and text from his personal take on the classic theme.
12" x 12" with 72 pages of full color
Limited Edition of 250
Leather bound volume in cloth slipcase with limited edition signed print insert.
SOLD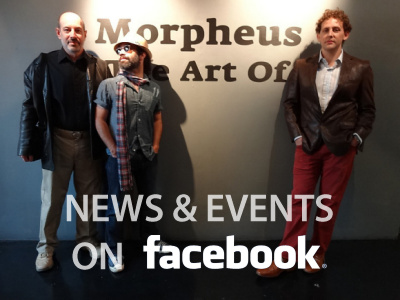 Visit our other sites: