Dariusz Zawadzki was born in Szczecin in the northwest Poland in 1958. Since his early childhood Zawadzki was regarded for having unusual sensitivity to the surrounding world. His artworks are widely admired for being able to deeply move the spectators, with both the feelings and emotions as well as high attention to painterly details. His artistic style is exceptional, and in the great tradition of contemporary Polish masters of the surreal and fantastique, such as Zdzislaw Beksinski. Zawadzki's first art book will be released in 2019. Zawadzki is fast becomming one of the post popular fantasy painters in the world, with a large international following. His surreal paintings often sell before they are finished. Zawadzki exhibits with Morpheus Fine Art, and The Gallery of Music and Art in The Forum Shops at Caesar's Palace, Las Vegas.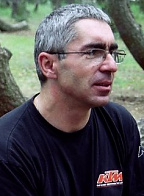 Zawadzki paints in oil, usually on wood panel. His paintings have a wonderfully classical texture and depth to them. Zawadzki's works are noted for their remarkable imagery and color palette. His sense of illumination is exceptional. Zawadzki is also an accomplished sculptor.
"Since I was a child I have had various visions and dreams that built surreal worlds in my imagination. These worlds came first, and then I felt a need to express them by drawing. When I was eleven years old I started painting.
I never use a sketch-book, because I don't want to force myself to reproduce on a painting something that was already put on paper. The most beautiful moment is when I'm standing in front of a white, clear board when I am just starting to paint.
When I was eleven years old I started painting. I wanted to go to an artistic secondary school, but I was told that my eyesight is too poor for that. Well, I can't agree… From then on I've been self-teaching and getting to the bottom of painting craft myself. I don't regret having chosen this path. It may have been more difficult, yet it let me develop my own techniques."
Dariusz Zawadzki wields a brush like few others. His sense of mystery and use of a hazy kind of otherworldly illumination, remind one of the talents of Zdzislaw Beksinski and J. William Turner.
– James Cowan (Morpheus)
Interview with Dariusz Zawadzki
You may also like Beksinski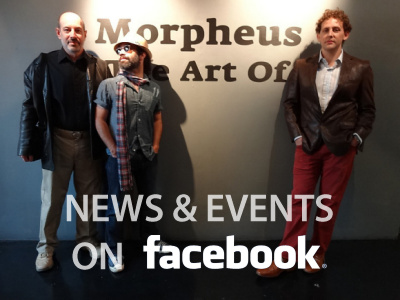 Visit our other sites: