H.R. Giger Museum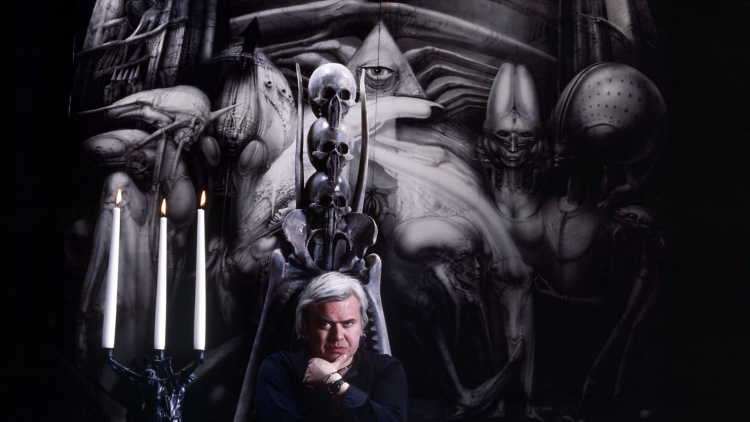 The MUSEUM H.R. GIGER opened its doors on June 20th, 1998 in the medieval Château St. Germain in the 400 year old historic, walled city of Gruyères, Switzerland. As the permanent home to many of Giger's key works, the museum houses the largest and most impressive collection of Giger's paintings and sculptures, furniture and film designs, dating from the early 1960's till the present day. It's a must visit for anyone who appreciates surreal and fantastic art. Collectible Giger works are available at the museum or on the museum website.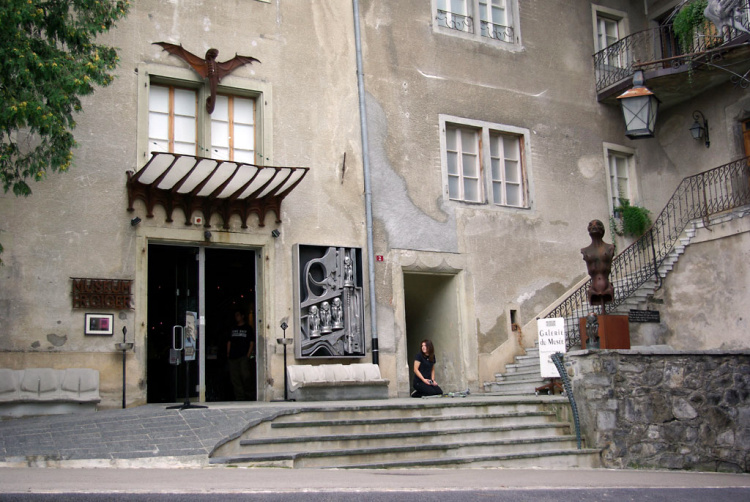 Façade of Museum H.R. Giger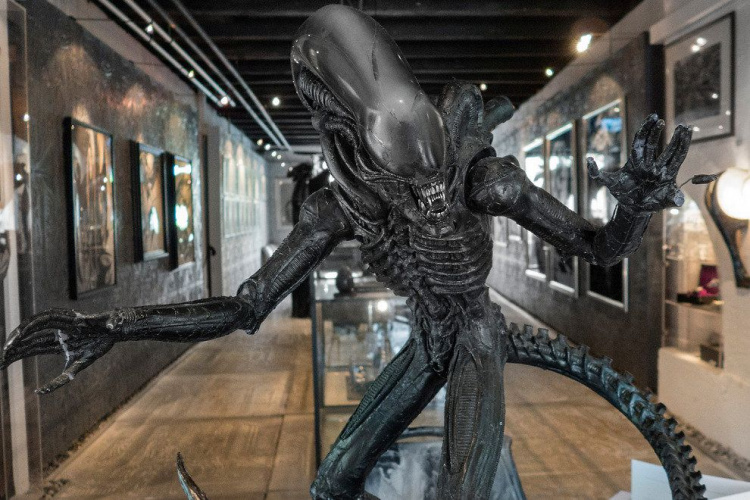 Full size Alien creature from Giger's Oscar-winning film designs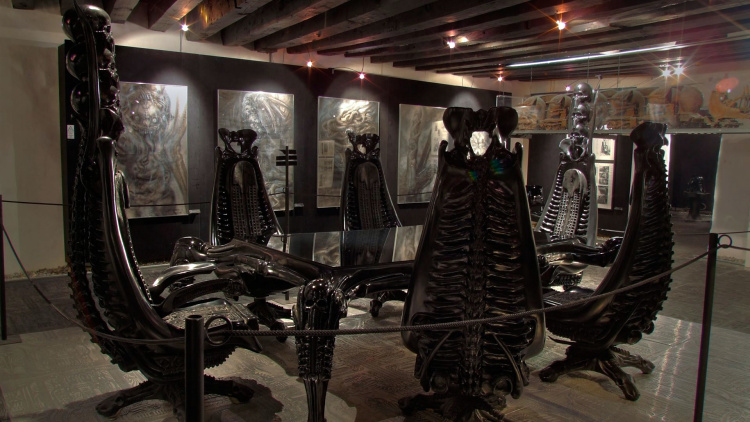 Giger's amazing Harkonnen table set, surrounded by his surreal paintings
Adjacent to the Museum H.R. Giger is the fantastic HR Giger Bar. Completed in 2003, The H.R. Giger Bar is a work of surreal art, an original and completely unique experience. The ceiling, walls, floors, fittings, tables and chairs are all modeled by the artist in the style of Giger's acclaimed biomechanical designs.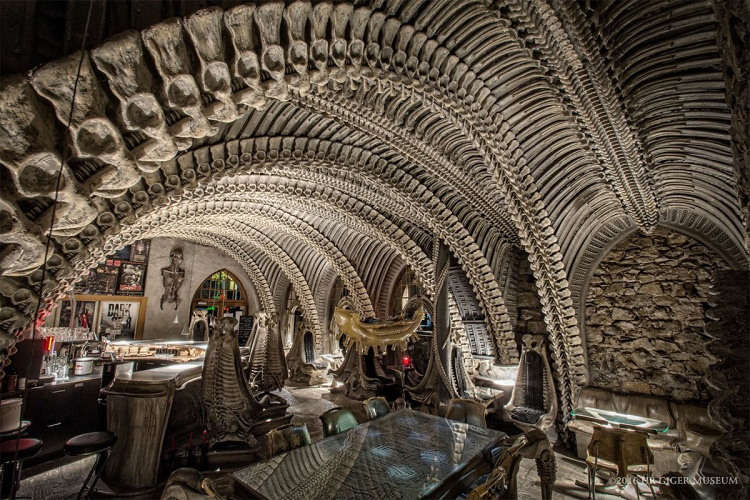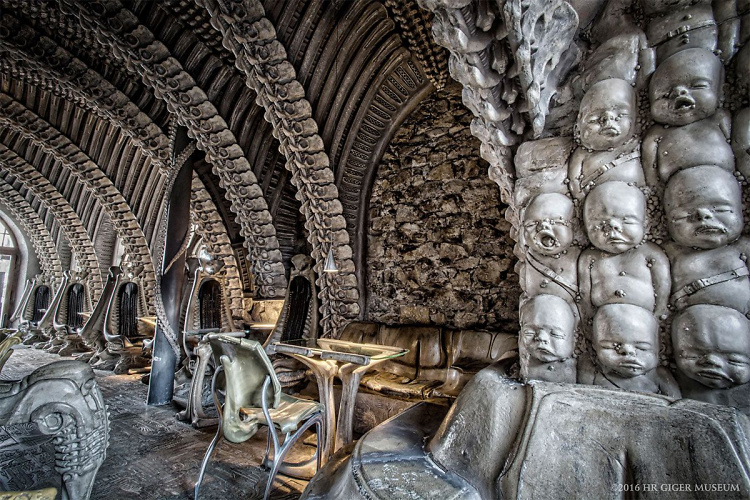 Giger Bar Interiors
For visiting information and further details:
Museum HR Giger
Château St. Germain
1663 Gruyères, Switzerland