Temptation of St. Anthony by Gino Hasler
Temptation of St. Anthony
22" X 16" water color, pencils on hot press board
Unique and highly detailed rendering of the classic theme, with variations by many fine artists of the fantastic and visionary.
GINO HASLER
Born  in Prague Czechoslovakia (now Czech Republic) March 16, 1941.
Graduated from Film Academy of Music Arts in Prague (FAMU) in 1964.
Worked as a production assistant and  bit part actor.

In 1968 emigrated to West Germany. Lived in Frankfurt am Main and worked as a newsreel cameraman for Hessischer Rundfunk und Fernsehen.

In 1969 moved to the United States where he worked as a photographer and cinematographer. Later decided to make fine art and illustration, former longtime hobby, his career. Illustrated mostly medical and natural science books worldwide.
SOLD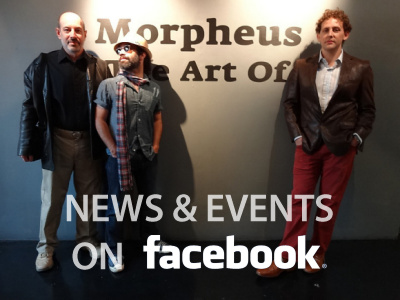 Visit our other sites: