Mind Fields: The Art of Jacek Yerka and the Fiction of Harlan Ellison
Hardcover 10" x 12"
Like A Hungry Beast In A Sacred Jungle, I Have Been Given The Honor Of Stalking Through Jacek Yerka's Divine Imagination, Describing What I See. Together, We Will Draw Blood." --Harlan Ellison
Award-Winning Author Harlan Ellison And Polish Surrealist Jacek Yerka team Up For This Unique, Aclaimed Volume.
Harlan Ellison Has Written And Edited Sixty-Four Books, 1700 Short Stories, Essays And Aritcles, 24 Teleplays, And 12 Movie Scripts. He Has Been Awarded The Mystery Writers Of America Edgar Twice, Eight-And-A-Half Hugos, Three Nebulas And The P.E.N. Silver Pen For Journalism. In Addition, He Has Received The Horror Writers Bram Stoker Award Twice And Is The Only Writer To Win The Writers Guild Of America Award For Outstanding Teleplay Four Times! Each Fascinating New Tale, Premiering Here For The First Time Ever, Is Written Exclusively For Mind Fields.
These Tales Are Based Specifically On The Paintings By World Fantasy Award-Winning Artist Jacek Yerka, Colorfully Reproduced On The Pages Opposite. Ellison's Stories Are Remarkable In Their Ability To Transport The Reader Directly Into Yerka's Mysterious Landscapes. However, The Stories Remain Uniquely Ellison In Nature--Often Disturbing And Always Though Provoking.
Yerka's Paintings Serve As Much More Than A Springboard For Harlan Ellison's Brilliant Imagination. Painted Meticulously On Canvas And Deeply Steeped In Symbolism, Each Work Is A Masterpiece Of Surreal Wonderment. These Haunting Images Follow In The Grand Masterly Tradition Of Such Artistic Giants As Hieronymus Bosch, René Magritte And Salvadore Dali.
PLEASE INQUIRE REGARDING SIGNED LIMITED EDITIONS OF THIS BOOK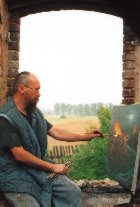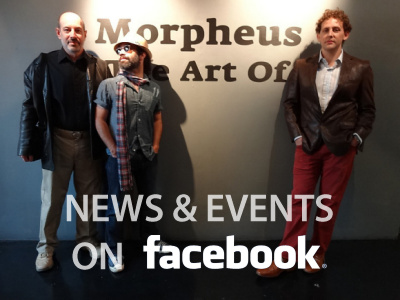 Visit our other sites: