Nighthawks
Wonderfull riff by Gersten on Edward Hopper's classic painting of the same name.
A famous variation was also done by Gottfried Helnwein (Boulevard of Broken Dreams).
Geoffrey Gersten's 'Rusty Dreams' is a beautiffully painted, and imginative work, featuring some alternative robot universe take on the painting.
The original painting appeared in an episode of Pawn Stars.
42" wide. Hand embellished by the artist, stretched and ready to hang!
Published by Morpheus Gallery
Please inquire for price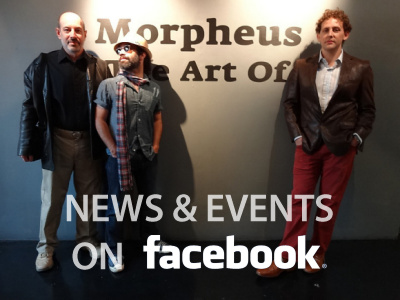 Visit our other sites: